From tech to Tiffins - 6 things silicon valley taught me about running a curry house
I recently gave a talk at the Restaurant Marketer and Innovator European Summit on how my time spent running a tech startup in Silicon Valley has influenced how I run SpiceBox - I've summarised the key points below.
SILICON VALLEY DO'S:
Whilst living and working in California, I simultaneously became swept up in the nascent vegan scene and disillusioned with the tech world. A series of thoughts and ideas came together in a perfect storm which led me to run away from 'the valley' and move back to London to start a vegan Indian food business. One issue - I had NO experience in hospitality. All I knew was building tech startups so I had no choice but to use this knowledge to start a food business. Three key SV mantras became the backbone of the early days of SpiceBox.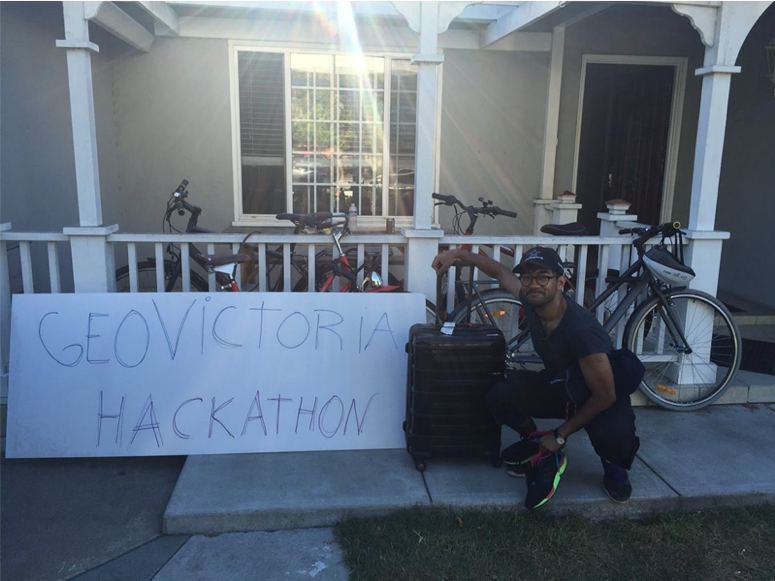 1. CREATE AN MVP
A 'minimal viable product' is the starting point of most tech startups. Behind this is the philosophy that you should just start, scraping together the best version of your idea achievable at that moment and then testing and iterating it until you reach product-market-fit.
I dove straight into SpiceBox as soon as I got off the plane from America. That blind optimism in the early days of starting a business is super powerful and really helped me get stuck into the MVP stage. My MVP was turning my home into an Indian takeaway! I cooked curry in my home by day and sold it from my front door by night. This allowed me to test recipes and get feedback from my neighbours. It also allowed me to start profiling my repeat customers so I could get a clearer picture of my target market.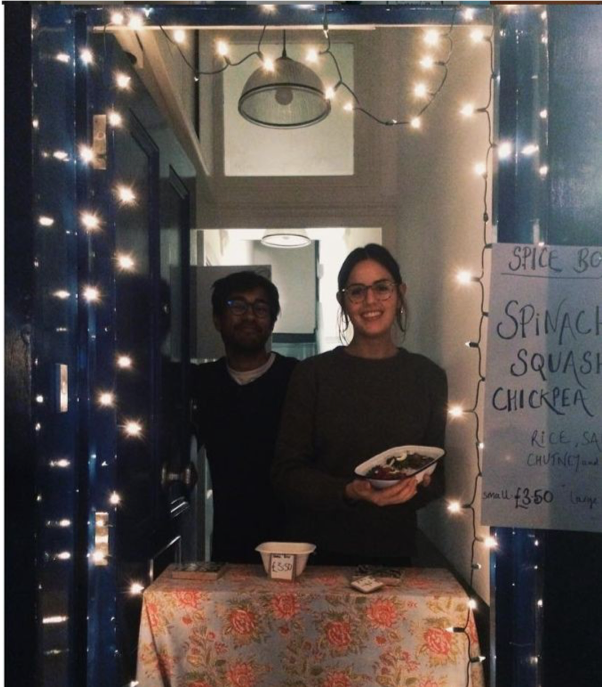 2. WILL THE DOG EAT THE DOG FOOD?
You've tested the concept and identified your target market, but will they pay for your product?
Although I started by selling curries out of my front door, I gave a lot of food away for free in the early days, in order to gain valuable feedback. But I knew the importance of taking my product to a wider, more critical market to see if they saw value in it. I moved from home-kitchen to street food markets around London and festivals around the UK. This provided an amazing opportunity to test SpiceBox with different subsets of consumers, gain immediate feedback and test what price people were willing to pay for my product.
During this time I was able to really refine my product, brand and market positioning and get SpiceBox to a place where it had maximum value for its target audience. It's all well and good creating an amazing product but if people don't see value in it, they won't pay for it. If people won't pay for it, you don't have a business…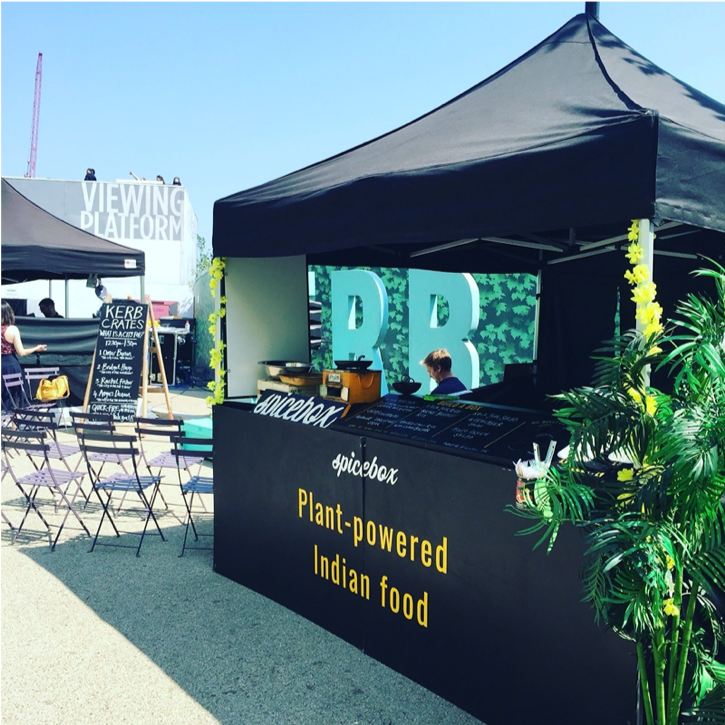 3. SCALE, SCLAE, SCALE
Scale is the lifeblood of Silicon Valley. If your idea isn't scalable it's cast into the graveyard of failed ideas. I learned this the hard way - my tech startup was based on human-made content and I was strong-armed into ditching the humans in favour of automated editing software. This ultimately led to me leaving the business and setting up SpiceBox. However, although the word 'scale' still haunts me, I'm unable to shake it off and it has informed some key decisions I've made whilst building SpiceBox. Early on, I raised money, hired great people and outsourced some key production in order to lay the right foundations upon which to build a scalable brand. Most importantly, I picked a market large enough to scale in - a third of all meals eaten out in the UK are Indian food so there's a huge opportunity in the space. After all, you can't make a positive impact without scale.
SILICON VALLEY DON'TS:
I learned a lot in Silicon Valley but some of the most valuable lessons were what not to do when building a business. SpiceBox today is as much a reaction against my time in the valley as it is informed by it.
1. TECH FOR TECH'S SAKE
At its worst, Silicon Valley is a place of pointless innovation - people trying to solve problems that don't exist (Juicero anyone?!). And even for real problems, sometimes tech isn't the best solution. I walked away from Silicon Valley not wanting to see another app as long as I lived. Yes we have some big problems to tackle in the 21st century, but I'm not sure apps are the answer.
Since starting SpiceBox and entering the offline world of hospitality, I built a huge amount of respect for the analogue and view it as a key part of our industry. This doesn't mean I don't value tech, I do but I think it's important that we start with the analogue and leverage tech as and when we properly need it.
For example, we use Resy as our reservation system. It's a great piece of tech and has a fancy algorithm that assigns guests tables. However, we have a rule at SpiceBox that we never use the automated seating system. On a Friday night, when we're at complete capacity, if a regular walks in, we will do everything we can to seat them.
And we'll do everything we can to seat them on their usual table. These kind of touches just wouldn't be possible if we lent purely on the tech.
Another example of us respecting the analogue and leveraging tech is the fact we don't do delivery. We're a proper old fashioned curry house and people come to us to collect their takeaway. This allows us to interact with all our guests and have complete control of the customer journey. However, we're a cashless business and the majority of our takeaway orders happen through our online ordering platform which allows us to optimise the experience on both sides and also gain valuable data.
2. TECH ABOVE HUMANS
As I alluded to earlier, in Silicon Valley tech trumps humanity. Humans are unpredictable, inefficient and unscalable. But hospitality isn't run on binary code, nothing is black and white and there are no 0s and 1s in a busy restaurant. A great hospitality business values intuition and nuance and understands the importance of the human touch when it comes to scaling. It is the humanity in our industry that will give us our power in the digital age. Yes, it's easy to look around at a world of increased automation and freak out but as the world becomes increasingly automated, people with crave the human touch even more. We must remember this and use it.
3. DISCARD THE PAST
Like humans, the past is clunky, slow and irrelevant in Silicon Valley. However, it is my belief that the past holds many of the solutions to our modern problems. A neat example of this is our takeaway tiffin club.
Takeaway is a strong and growing part of our business and, like most businesses in the eco-conscious vegan food space, we launched takeaway with compostable packaging, However, after some research I became aware that compostable packaging was in fact worse for the environment than the good old fashioned aluminium foil container, so I immediately reverted back to these. However, after a trip to India where I was reintroduced the age-old reusable t iffin tin, I wondered why we couldn't use these as takeaway packaging. And so our tiffin club was born - guests pay a one-off fee for a tiffin tin and we fill it up with hot food for them to enjoy at home. Next time they order a takeaway, we simply swap it out for a new one. Over 300 tiffins are now in circulation in E17 and we've saved thousands of single-use boxes.
This is one of many examples where the past has helped me innovate in order to make our business more sustainable.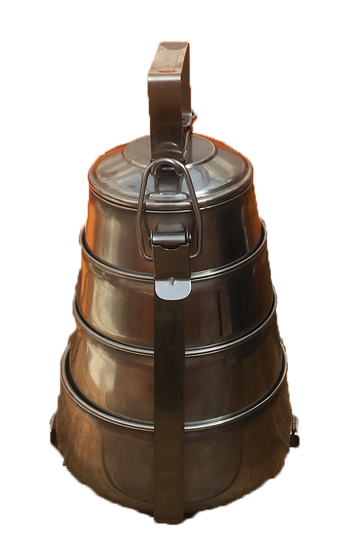 In conclusion, my time in California taught me alot about building a business - the good and the bad. At it's best, Silicon Valley is a place where innovation is used to make the world a better place. This is a philosophy that should be at the forefront of the hospitality industry too. But, just remember, innovation doesn't have to be
tech-based, sometimes the best forms of innovation come from the analogue world.