EUROPEAN SUMMIT
18-19 January 2022 | One Moorgate Place, London
The European Summit Conference will focus on marcomms strategies, proposition and concept development, the latest market insights, technology and digital developments, diversification of revenue streams and how brands are adapting to the new normal.

It is designed for marketing, development and innovation teams, as well as senior executives and investors wanting to better understand the latest marketing, innovation and development opportunities to build market share and grow. The event will feature more than 40 speakers, with a unique blend of senior marketers, business leaders and entrepreneurs, from across Europe.
Day 1 runs from 10:00 - 17:30 with a G&T reception from 17:30 - 18:30 and an after party at Junk Yard Golf, in conjunction with Feed It Back.
Day 2 runs from 10:00 - 17:30
Ticket prices:
2 day operator price £575 + VAT
1 day operator price £345 +VAT
2 day supplier price £795 +VAT
1 day supplier price £445 +VAT
Programme
Day One - Tuesday 18th January 2022
Day Two - Wednesday 19th January 2022
Causes, Creativity & Communication
Revenue, Diversification, Concept & NPD
Martin Wolstencroft, CEO of Arc Inspirations shares his top ten tips of leaving work in a corporate to launching a hospitality brand, drawing on his own experiences of building a successful business over the past two decades.
Martin Wolstencroft
CEO of Arc Inspirations
Martin made a great impact when starting his career with Whitbread in 1990 after graduating from Leeds University. Starting out as their youngest manager and being promoted rapidly through key operations and marketing roles. In 2000 Martin co-founded Arc Inspirations and set up the first of its 18, soon to be 19 sites. Arc has 3 lead brands Box, Manahatta and Banyan employing 800 operating in the North of England. He has a fantastic passion for the industry and his energy is contagious, proving to be an outstanding respected leader over the past 30 years.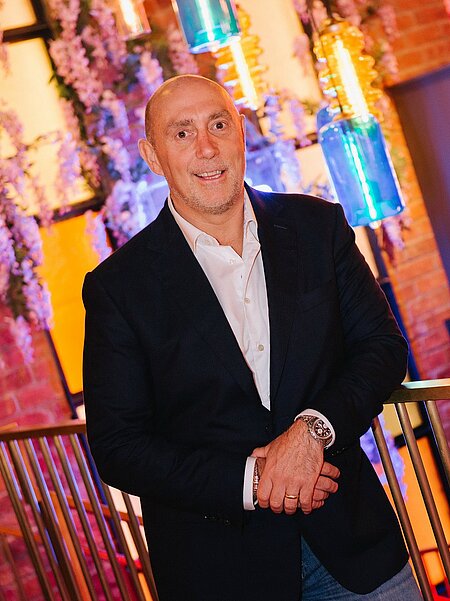 Ann Elliott, consultant and NED interviews
Ann Elliott
Hospitality Strategist, Advisor and NED
Ann has over 30 years' experience of living and breathing hospitality. She works with businesses to solve strategic questions by focussing on customer needs, cutting through the noise and getting to the crux of an operator challenge. Ann understands and loves the industry bringing insight, people and creative solutions together. Supporting and connecting industry leaders and giving them a chance to grow, network and most importantly have a voice is incredibly important to her.
She is a NED, a speaker and facilitator, a co-founder of Plan B mentoring, a founder of the Hartwell Dinner Group, an Arena board member, a member of both the UKH events and casual dining committees, and a regular contributor to Propel events.

James Hacon, co-founder at Restaurant Marketer & Innovator shares the top takeaways from the past two days.
James Hacon
Managing Director at THINK Hospitality & Co-Founder of Restaurant Marketer & Innovator
Managing Director at THINK Hospitality & Co-Founder of Restaurant Marketer & Innovator. James has worked with more than fifty hospitality brands in ten countries as a senior executive & consultant, including Jamie Oliver Restaurant Group, IHG, Thai Leisure Group, Casual Dining Group, Radisson Hotels, Krispy Kreme, Greene King & Sodexo. He specialises in refining and defining brands, understanding the market, facilitating strategic development and maximising growth opportunities.